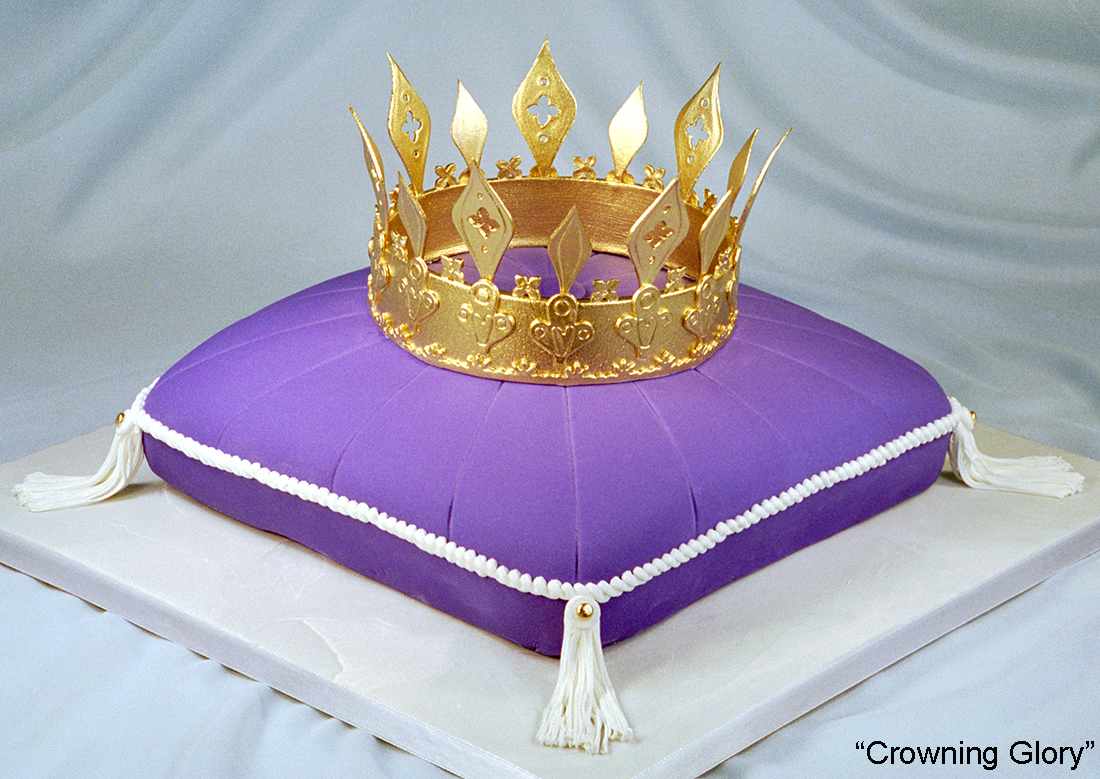 Purple rolled fondant covers a square cake with its upper edge beveled. Royal icing tassels and rope border accent the design while presenting a gum paste crown brushed with gold highlighter.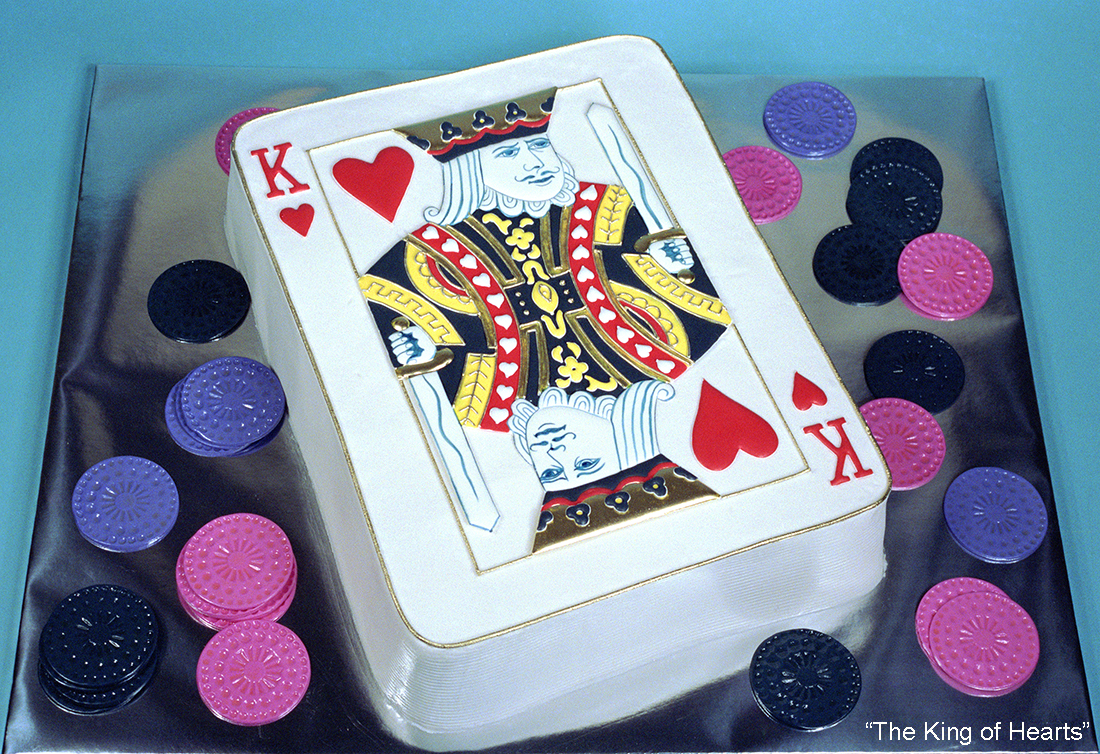 Royal icing floodwork comes to play upon a buttercream frosted deck of cards cake. The sections are flowed separately, dried, attached to cake surface and then elaborated with piping and more bits of floodwork. Face is painted food coloring with a tiny detail brush. Gum paste pokers chips add moment to the somewhat stationary design.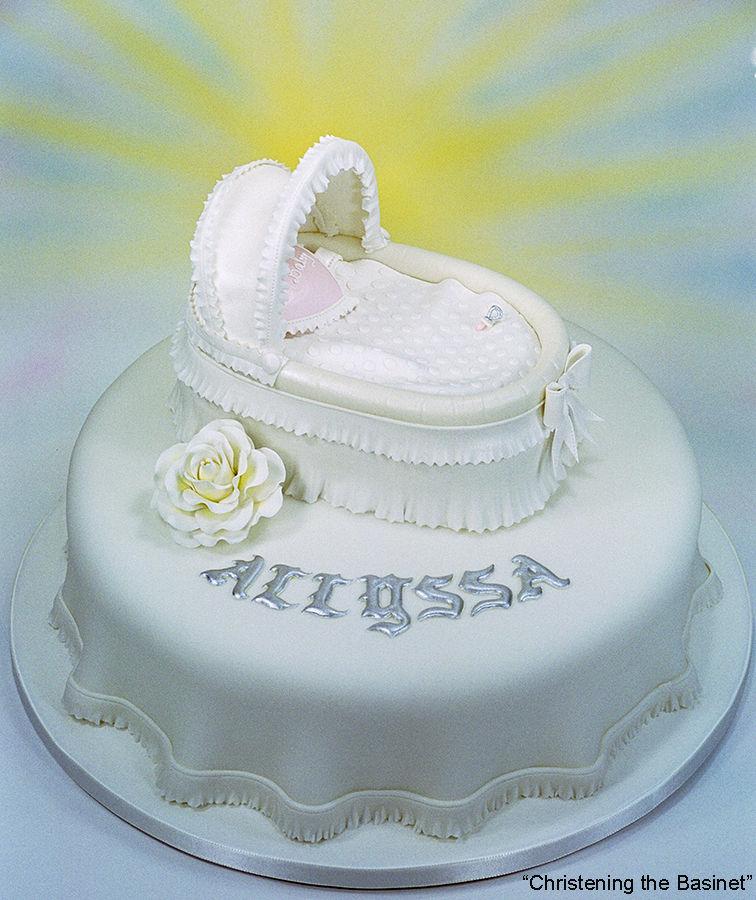 Bassinet and Rose is sculpted in gum paste sugar dough. Rolled fondant is set over the cake loosely at the bottom creating a "tablecloth" effect. Inscription is floodwork brush with silver highlighter.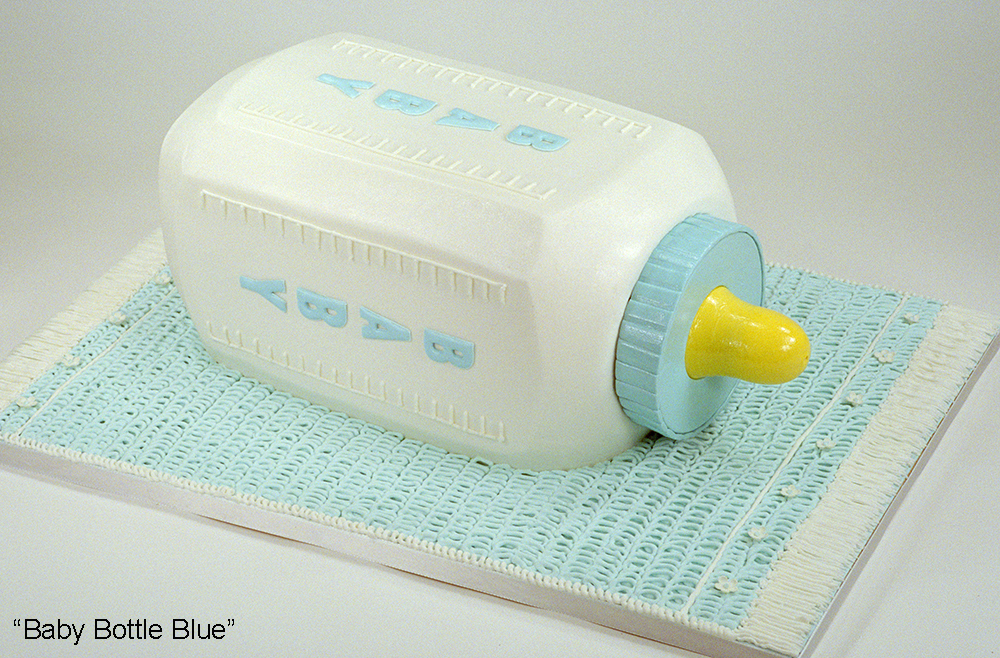 A cake is carved and then frosted smoothly with buttercream icing. Gum paste nipple and cap are secured to the front with a wooden skewer. Floodwork "BABY" is attached to each side with royal icing. And finally, royal icing is piped in rows on the board, in a circular fashion, over and over again to simulate a knitted blankie. Don't forget to test the milk's temperature!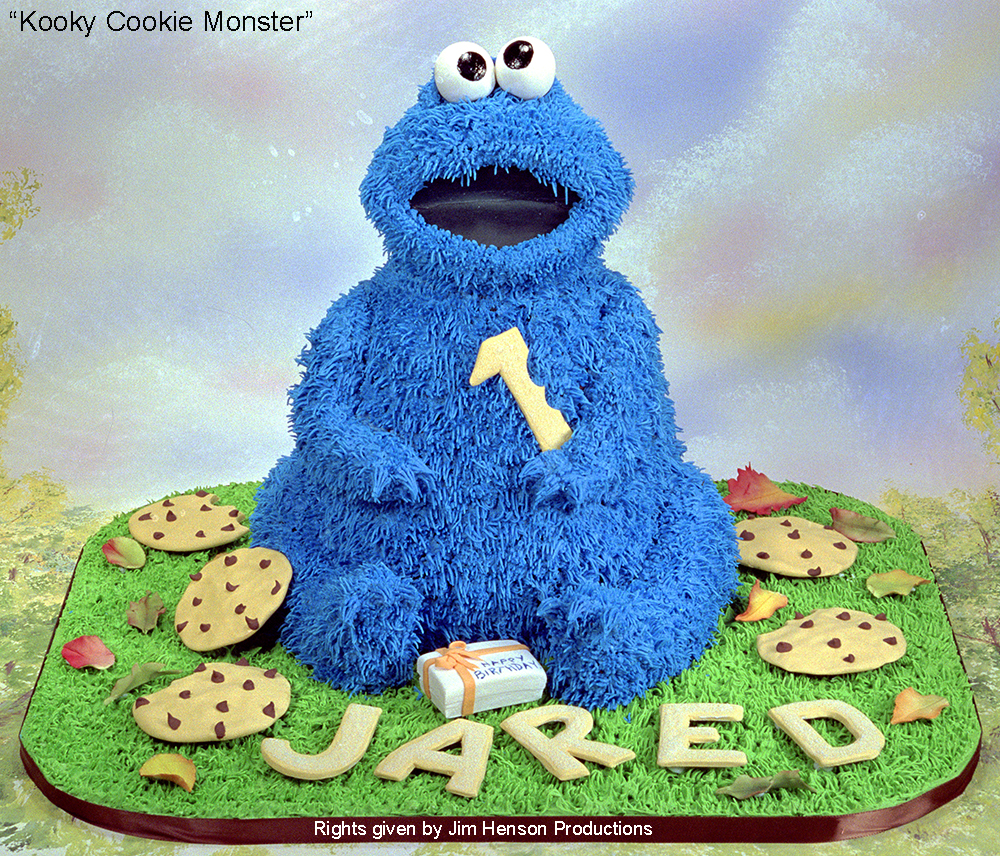 Having done several cakes over the years for Jim Henson Productions, including their 25th anniversary cake for "Sesame Street", I was therefore allowed and given permission to create cakes in the shape of their puppet characters and publish two of them in my book, "Cakes By Design". All decorations are made in sugar dough. Turf and blue fur is piped with a grass/hair tip.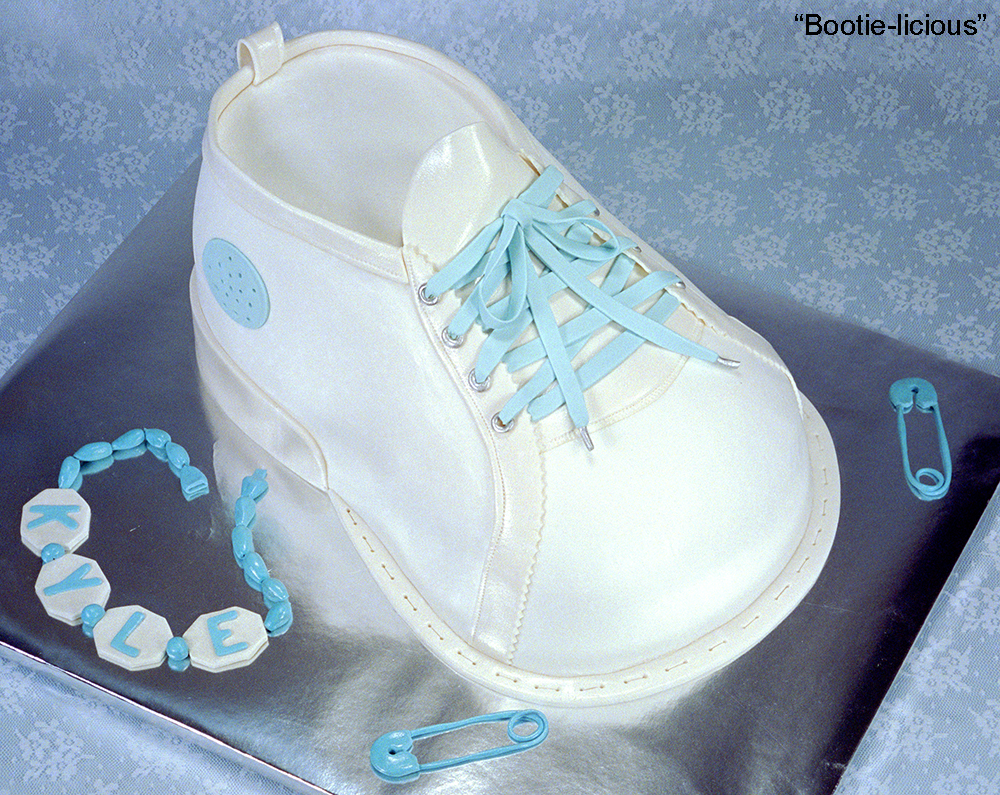 A hot-knife technique, taught in my DVD #2 "The Heart of Cake Decorating" smoothes out the buttercream on the carved, bootie-shaped cake. Gum paste then is the only elaboration for leathery details, bracelet and pins.