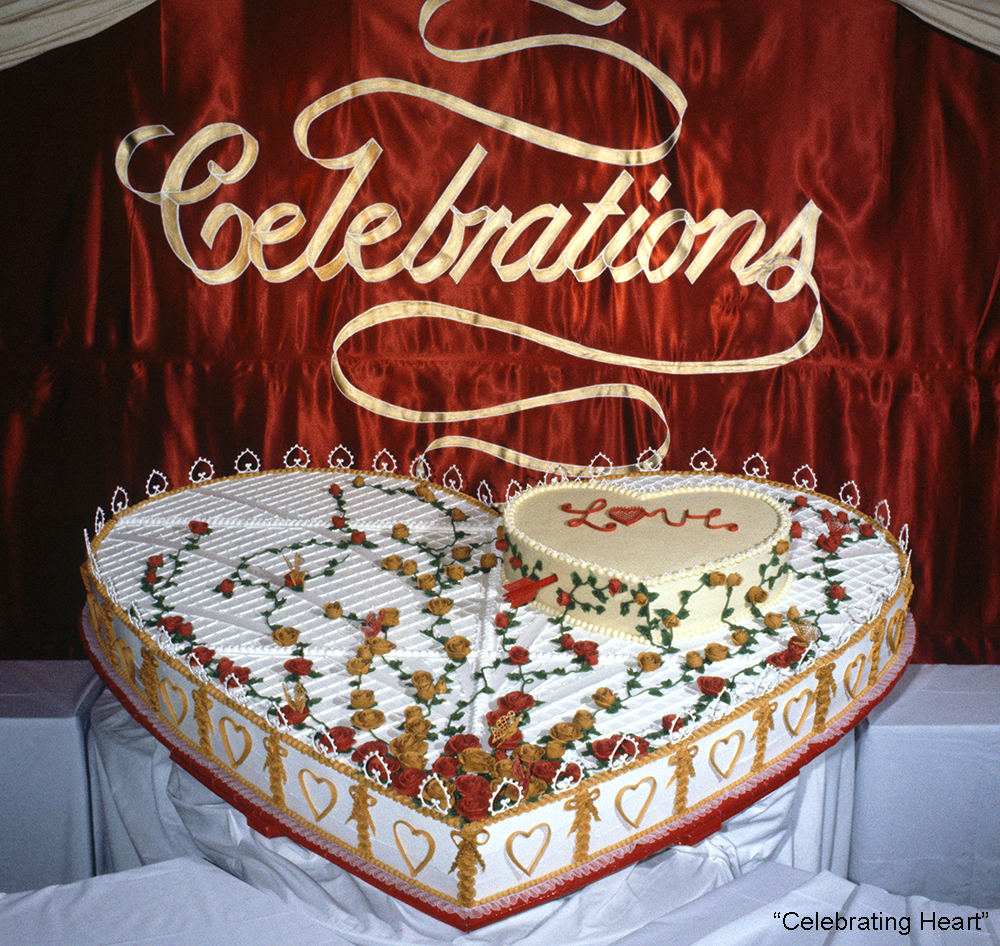 This is the largest cake I ever created. It was over six feet in length, nearly two meters. Commissioned by a catering company in the early 80's named, "Celebrations," it is also where I first met my, "Partner in Art," Michael G, Farace, who was their manager. The Valentine's Day event symbolism, for me personally, was not lost.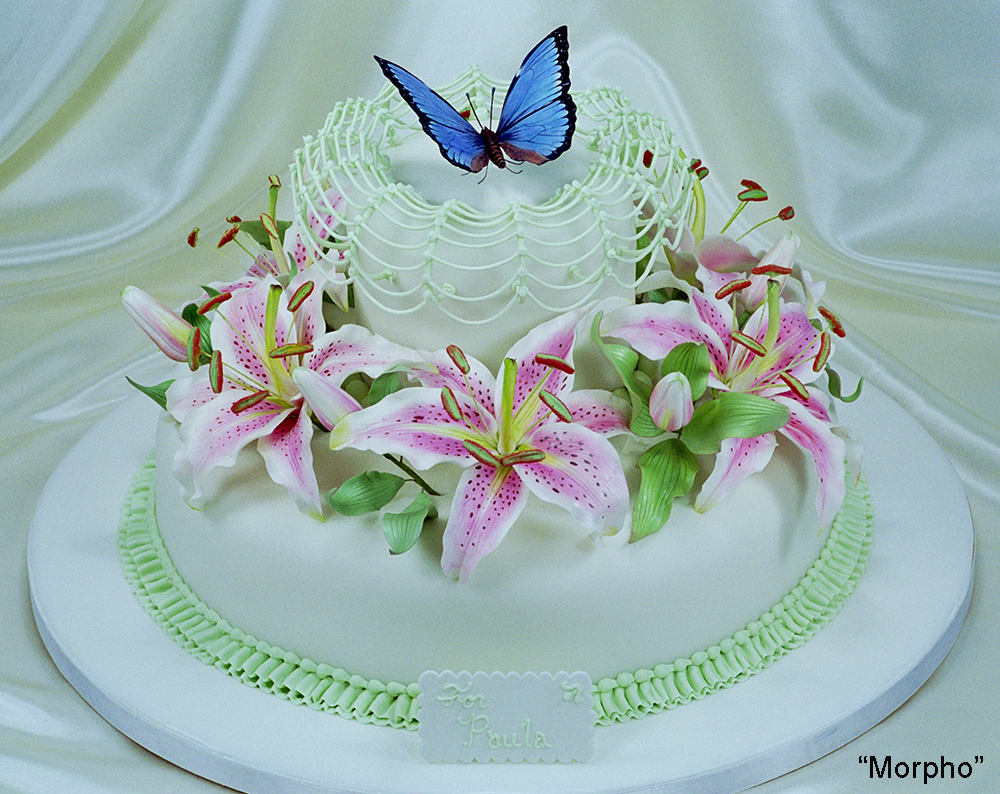 For thirteen years, I made birthday cakes for my dear friend, Paula Christine Roberts, a world renowned clairvoyant. I always had complete freedom of design since it was a bartered gift. A Morpho butterfly stands atop a royal icing stringwork, caterpillar cage. Rubrum Lilies circle the effect.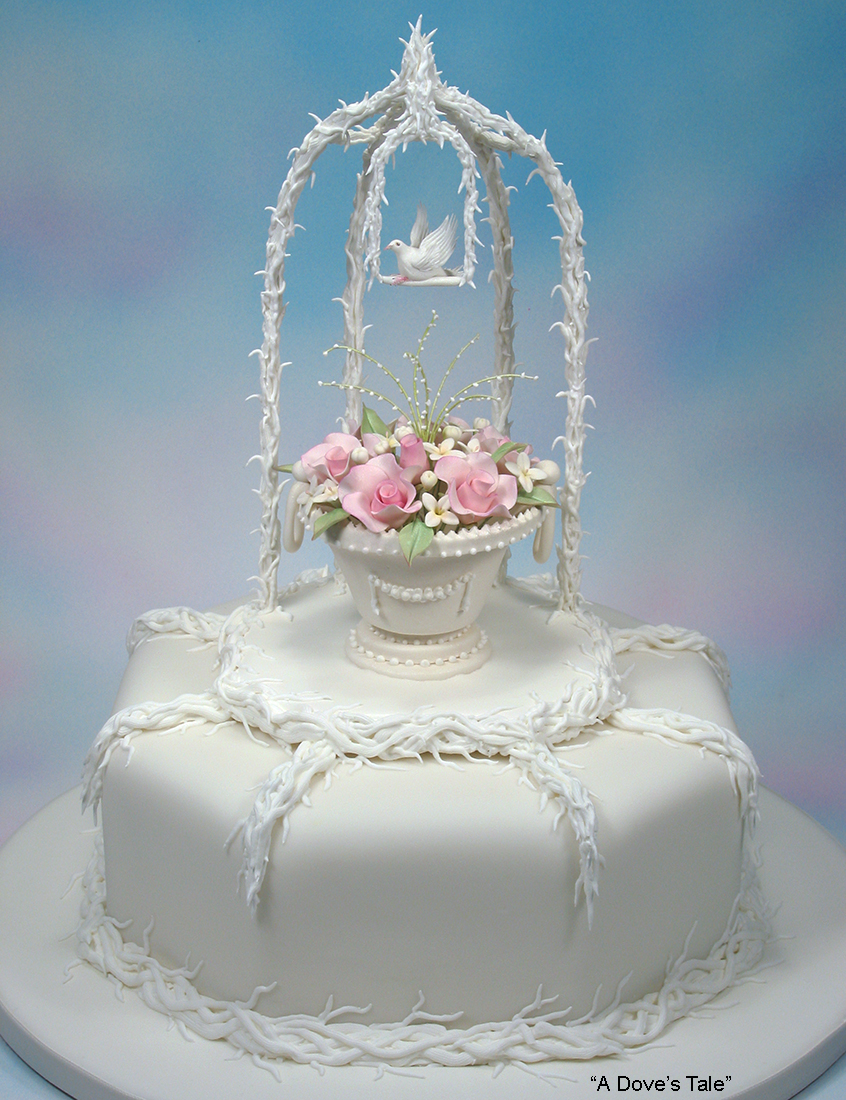 For the swing, a floral wire armature is over-piped with royal icing using a circle piping tip. Urn is formed in gum paste with circle cutters of several sizes.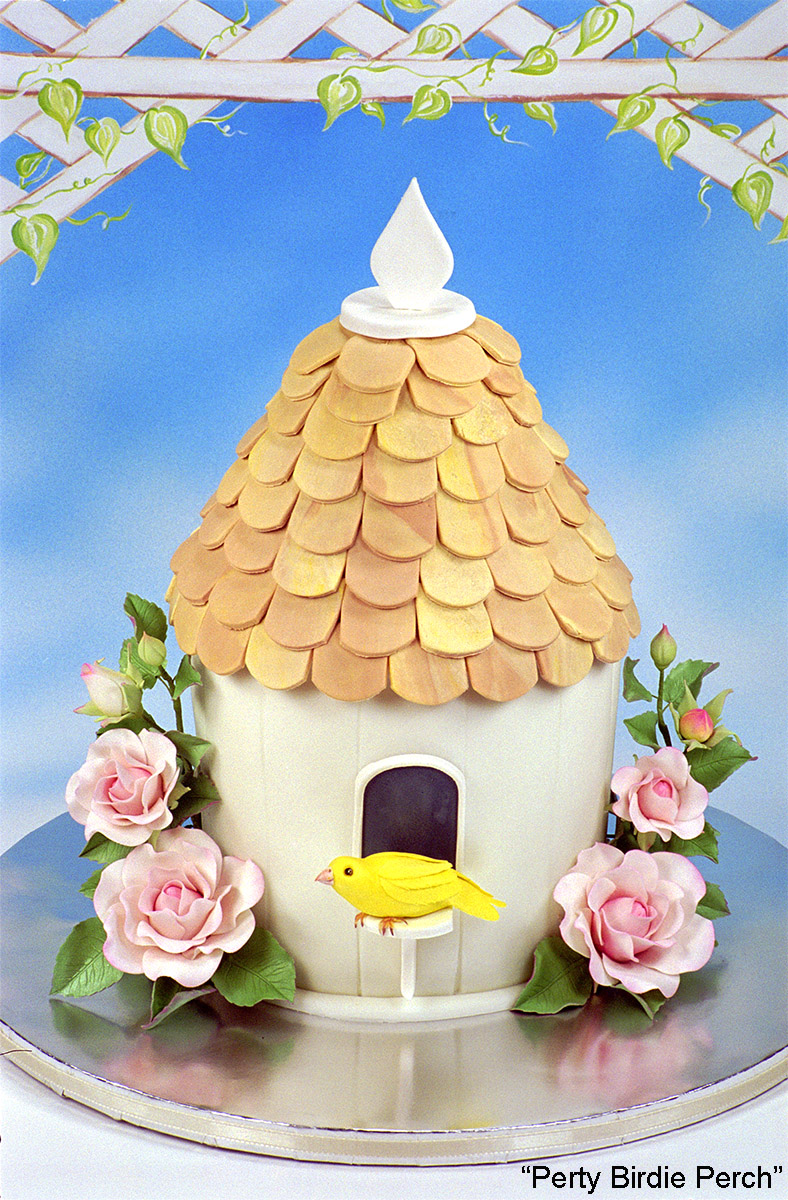 For nearly two decades, I created rather elaborate birthday cakes for New York City Councilman, Carter Burden and his wife, Susan, along with their three children. Susan gave me a picture of a very sweet birdhouse at their country estate that they loved. I was told that Carter was like a Canary, chirping with delight upon presentation.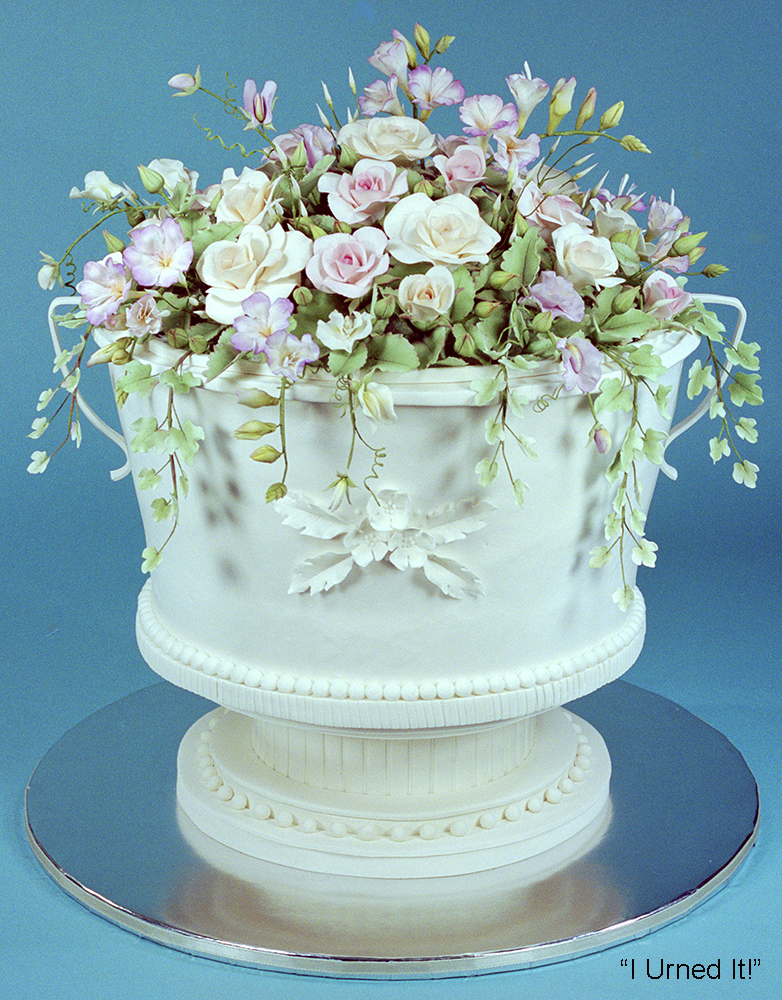 The Metropolitan Museum of Art commissioned me to create a cake in the shape of one of their grand urns. The reason? One of their interior display designers, standing on a ladder arranging a giant ceramic urn with real flowers, accidentally crashed it to the marble floor. Later, to defuse the emotional effect of the mistake, the management thought a cake in the shape of an urn for his birthday party would show him that they did not hold any grudge. The birthday boy was both embarrassed and touched upon seeing it.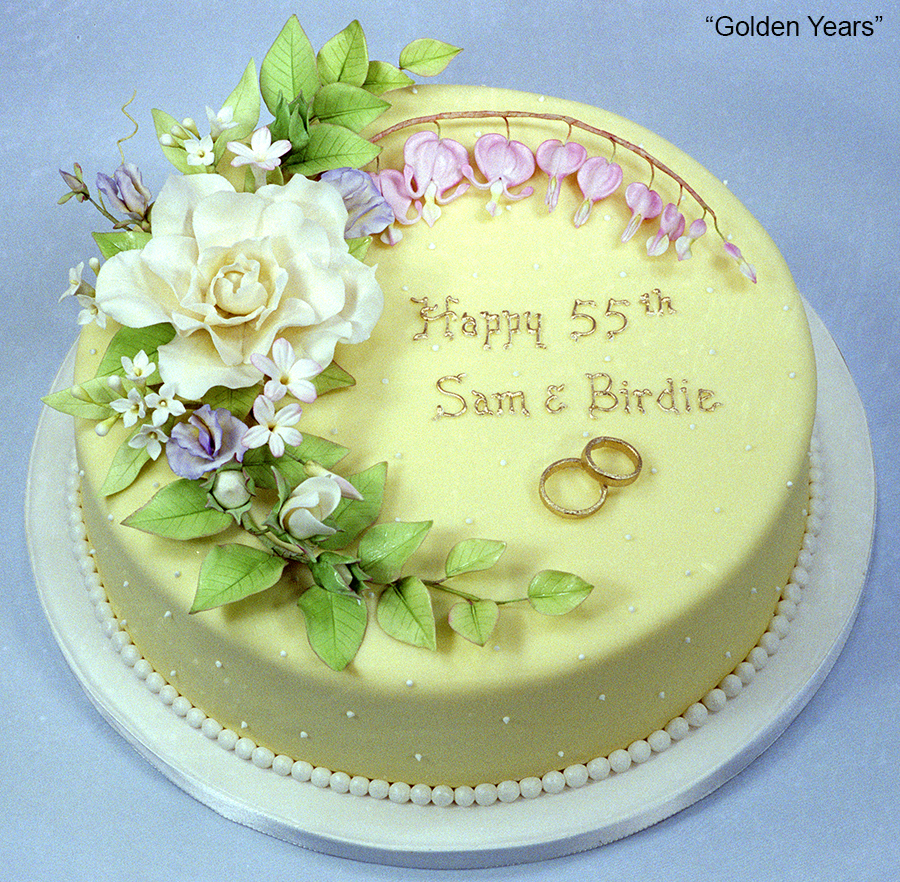 A cake designed for an elderly couple enjoying 55 years of marriage. Bleeding Heart, Gardenia, Sweet Peas, Stephanotis and Daphne make up the gum paste arrangement.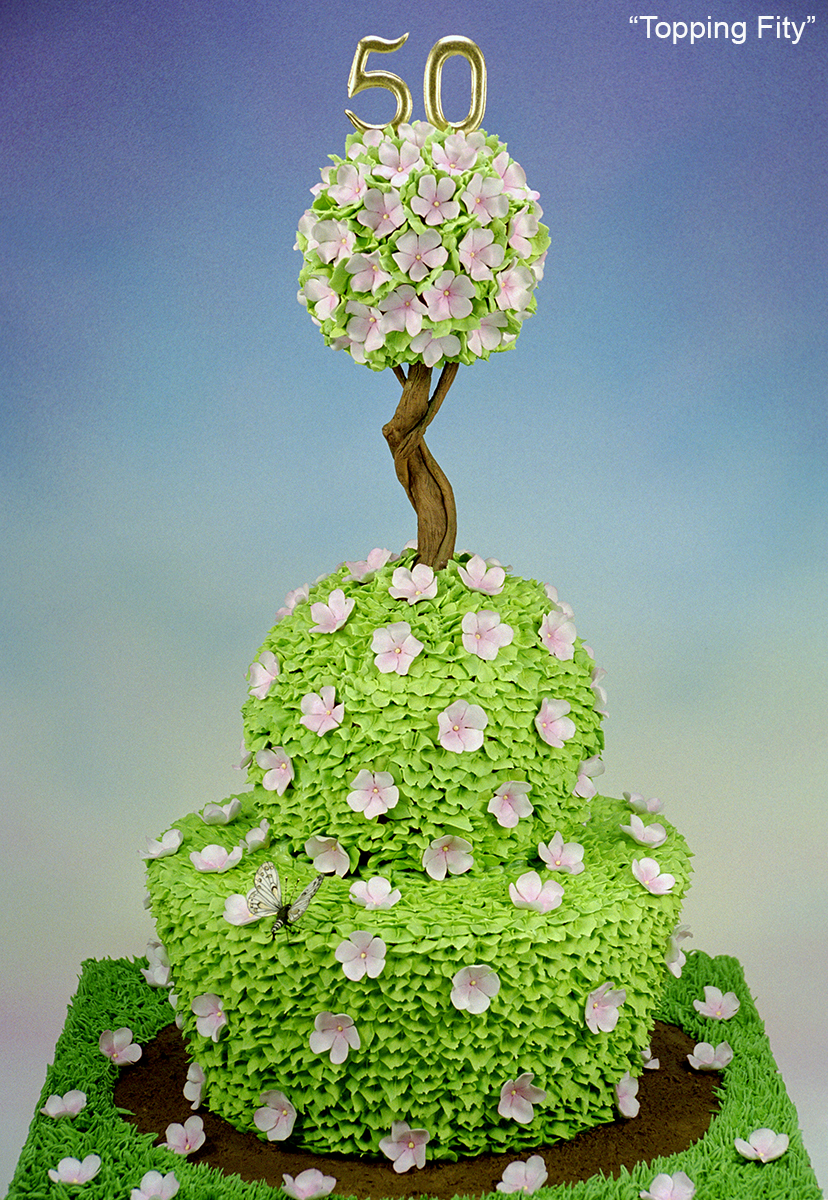 Wathne, a royal family of Iceland, who owned a specialty art store on 57th street in New York City, ordered many of my cakes. The sisters who ran the store would celebrate their birthdays by passing my cakes back and forth. This designed had only a simple request for some kind of topiary cake mimicking their own landscaped bushes.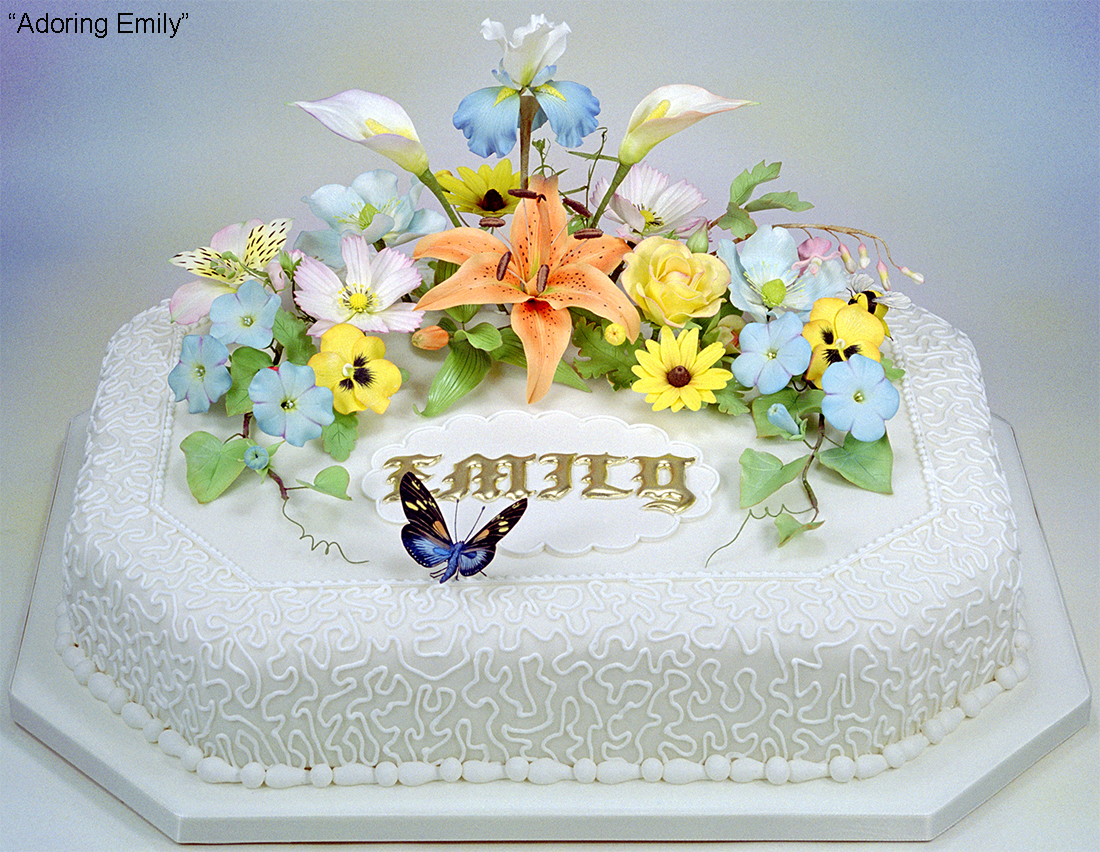 An 80th birthday cake is accented with a Doris butterfly and piped with a puzzling, royal icing, "Cornelli lace" effect. Flowers include Calla Lilies, Roses, Cornflowers, Pansy, Alstroemeria, Bearded Iris, Cosmos, Morning Glory and Bleeding Heart.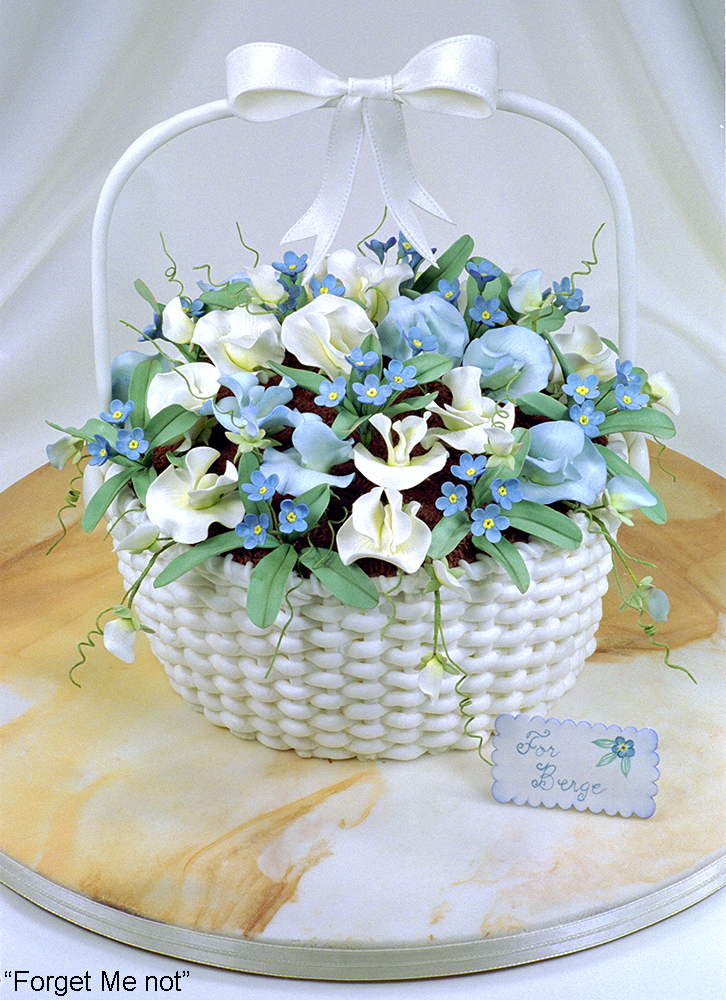 Sweet Peas and Forget-me-nots tumble out of a basket cake topped with a gum paste handle and bow. The whicker weave begins with a line piped vertically with a wide circle tip followed by short horizontal lengths over it. Then repeat those steps with the vertically lines over-piping the ends of the horizontal lines. It will fool the eye and look woven!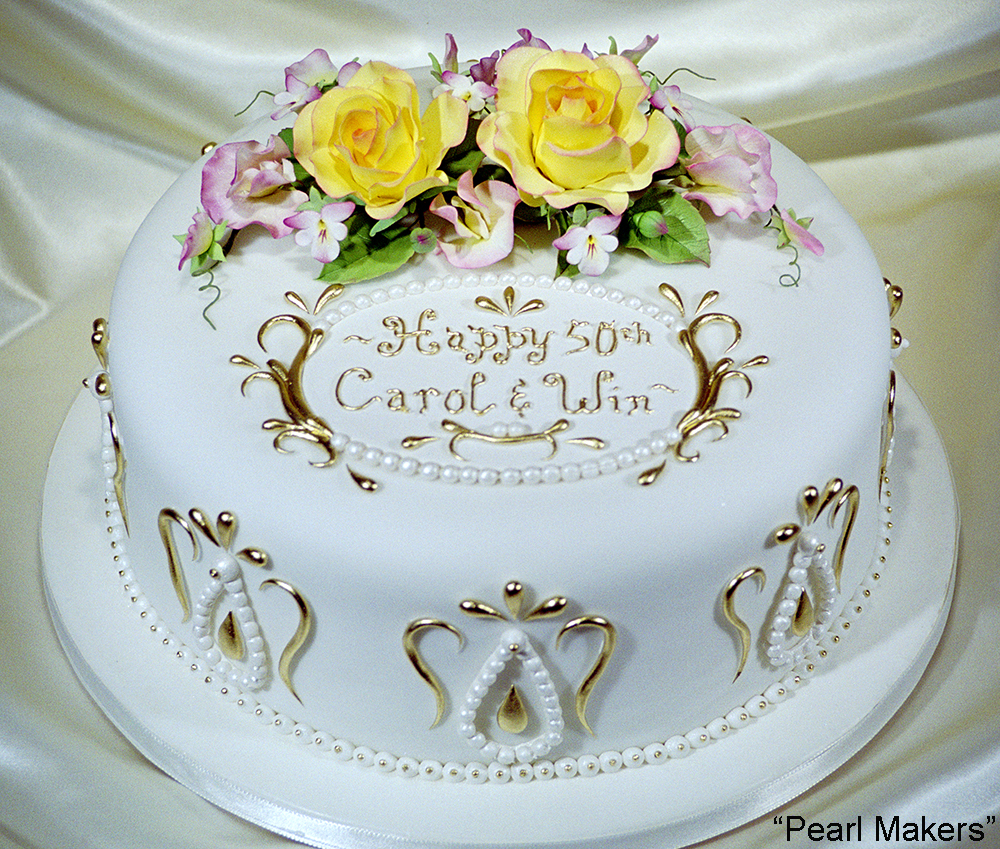 A 50th birthday cake is gilded with gold highlighter powder. Gum paste pearls, Roses, Heartsease and Sweet Peas add to the festivity.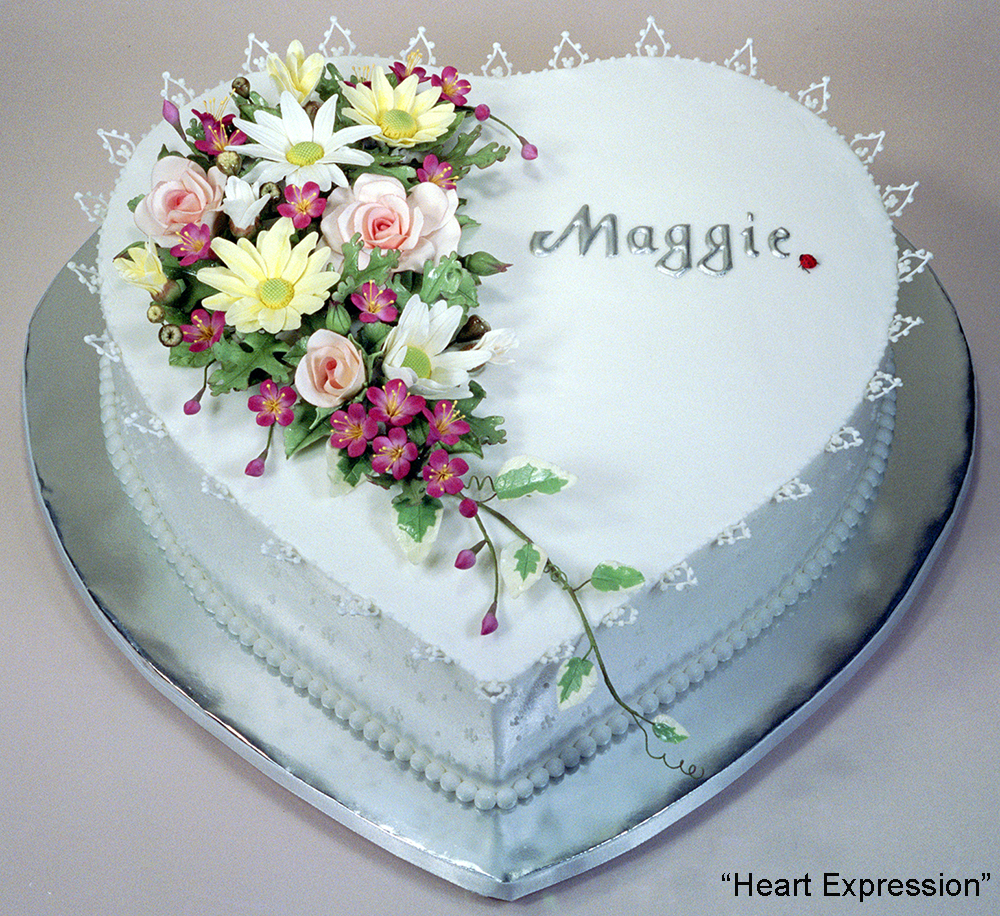 A sweet sixteen celebration cake is edged with royal icing lace points. Gum paste flowers include raspberry Hepatic, Daisies and Roses.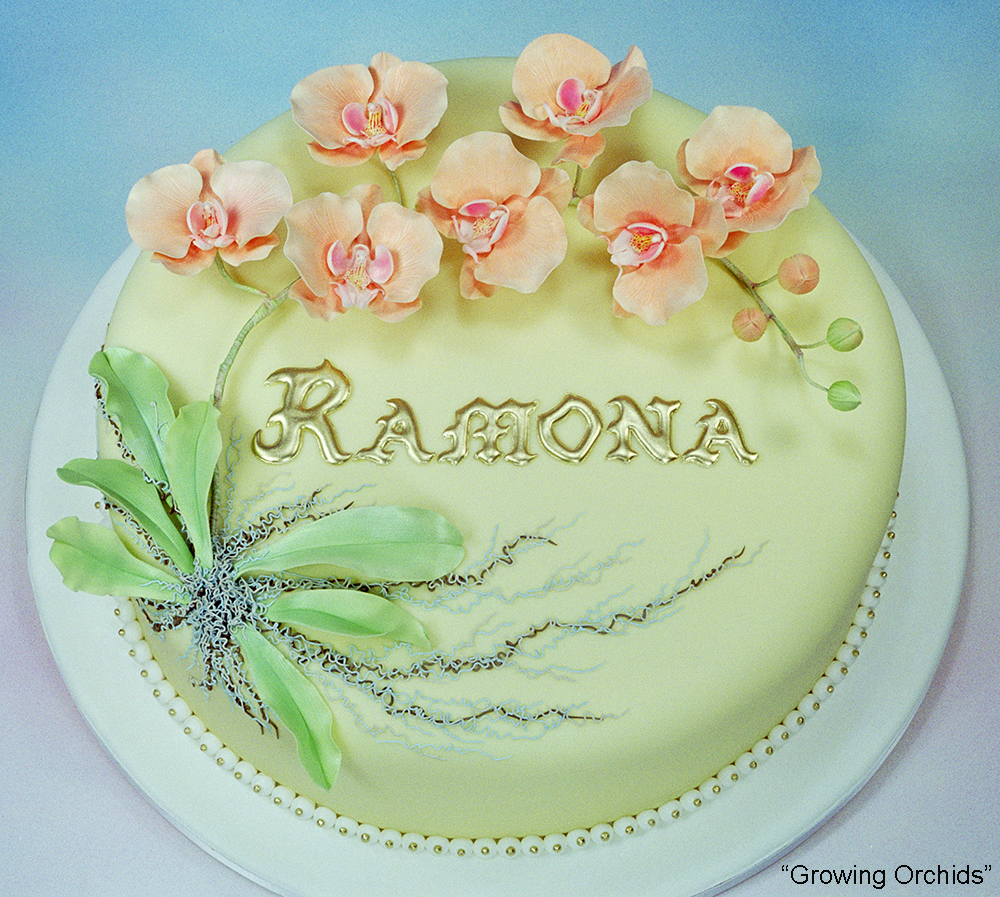 An impression of growing Phalaenopsis Orchids (also called Moth or Butterfly Orchids) stretch across a buttery-colored fondant cake.